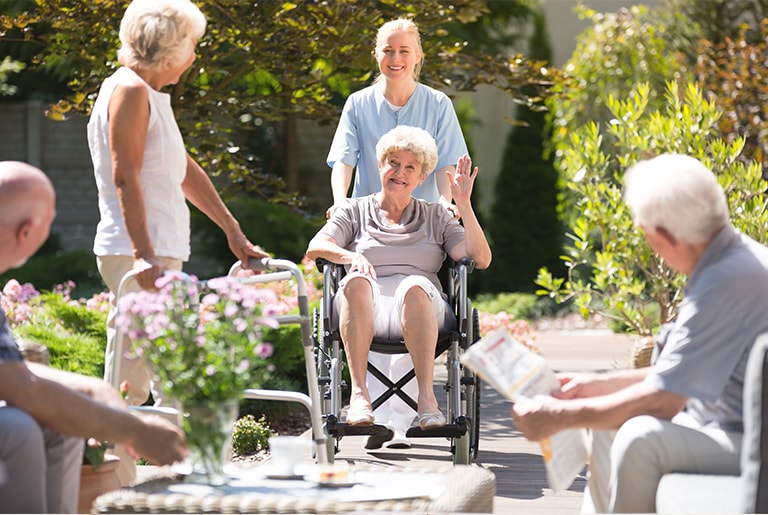 An assisted living residence or assisted living facility is a housing facility for people with disabilities or for adults who cannot or who choose not to live independently.
An assisted living facility, sometimes called residential care facilities for the elderly(RCFE) or "Board and Care" is a senior living option for those with needs for assistance with daily living and care. Its purpose is to help adults live independently as long as possible, in a safe environment. Aging at home is the option that most seniors prefer, but sometimes it is not the safest one to choose. If a person is unable to take care of their daily activities needs, like dressing, bathing, cooking, shopping, paying bills, and taking medications, it's time to rethink aging in place.
Living spaces can be individual rooms, apartments, or shared quarters. The facilities generally provide a home-like setting, physically designated to promote the resident's independence and are licensed by the Department of Social Services and all staff members have a rigorous training and background check.
Services are offered to assist residents with daily living. The services offered by assisted living communities vary from facility to facility.
Services often include:
Provision and oversight of personal and supportive services
Provide three meals per day plus snacks
Monitoring and administration of medication
Personal care, including dressing and bathing
Housekeeping and laundry
24-hour emergency care
Some medical services
Social and recreational activities 7 days per week
Transportation one day or two days per week to doctor appointments