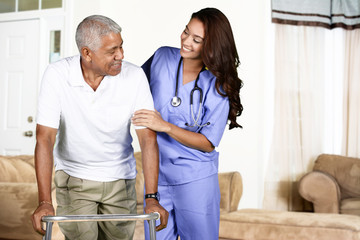 Independent senior living communities are housing designed for seniors 55 and older. They commonly provide apartments, but some also offer cottages, condominiums, and single-family homes.
Independent Living is for seniors who are able to live on their own in an apartment or house, but want the conveniences of living within a community that provides services and amenities such as housekeeping, social activities, dinning, transportation, security, or the option of assistance with daily tasks or medical care if they need it later. In addition to the above, Independent Living communities tend to focus on health and wellness strategies to help residents stay active and independent longer.
Typically, there are no medical care options. These communities simplify your life, as many day-to-day chores are handled for you. You do not have to be able to live independently to live in a Independent Living community. However, any assistance you may need beyond what is provided for all residents will be your responsibility; it will not be provided by the community or included in your rent.
Independent Living accommodations can be a studio, a single bedroom or a two-three-bedroom apartment. It also can be a cottage-style residence, smaller than a house, usually on single level and often with an attached garage.
Cost ranges from $1,400 – $6,600 per month.  Cost vary widely by community based on the location, size of the apartment or cottage, and the amenities offered. Independent Living facilities accept private pay only.
Usually covered:
Monthly rent, classified as an all-inclusive fee that includes utilities but often excludes phone and expended cable TV
1-3 meals a day in a community dining environment
Maintenance-free living, an emergency call system and safety features
Social, educational, and recreational activities
Often Offered:
Housekeeping services
Laundry services and towels and linens
Transportation for shopping and community-planned outings, and medical appointments
Not Included:
Medical or nursing care, personal assistance with daily living activities. Home services can be arranged and brought in by you if you pay the provider directly.
Concierge services or guest services