Memory Care
Dementia / Alzheimer's care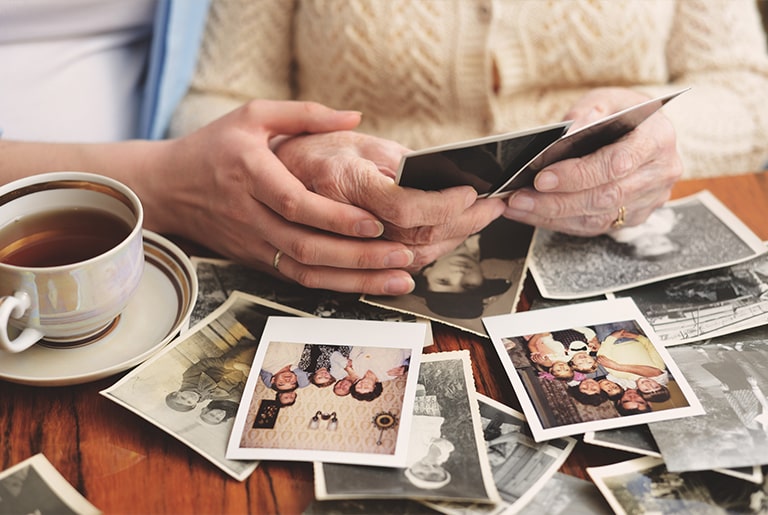 Memory care is a form of senior living that provides intensive, specialized care for people with memory issues. Many assisted living facilities and nursing homes have created special memory care units for dementia patients. There are also stand-alone memory care facilities.
Memory care is for people who have been diagnostd with memory loss and who need help with areas of daily living (ADLs). If you or your loved one suspects there is a memory problem, contact a medical professional for evaluation. When the term "memory loss" is used, its usually associated with Alzheimer's disease (AD) because AD is the most common type of memory loss, occurring in about 5 million Americans.
The broader term for memory loss is dementia (not a specific disease itself), which is the loss of memory from brain trauma, stroke, or a degenerative disease, as well as a loss of at lease one other brain function like language. Dementia affects your mental abilities, which affect your ability to care out ADL's. People with dementia usually have trouble solving problems, doing daily tasks, and may even have trouble controlling their emotions.
Here are some signs that are not part of normal memory loss:
Forgetting things much more often than you used to
Forgetting how to do things you have done many times before
Trouble learning new things
Repeating phrases or stories in the same conversation
Trouble making choices or handling money
Not being able to keep track of what happens each day
Although many are able to care for someone suffering from Alzheimer's or other forms of dementia at home, it may come to a point in the disease process that makes home care unmanageable. With the variety of home health services that are available, this may be delayed, but in some instances, placement is warranted. Memory care environments are designed for those that need help with ADLs but who still want a level of independence. They provide a safe and secure place with professional staff that is training to care for those with memory loss.
Safety while at home is a great concern. Ex: wandering outside the house and getting lost, leaving the burner on, and forgetting about, not remembering if they took the medication (risk of overdose) or skipping taking the meds at all.